Doctors & Staff
Meet the experienced and friendly doctors and staff who make Athens Eye Care – Dr. Shane Foster & Associates the leading provider of vision care products and services in Athens and Logan.
---

Shane Foster, OD
Dr. Shane Foster is an Athens County native who joined the practice in 2008 and has been owner of the practice since 2012. Dr. Foster graduated cum laude from the Ohio State University College of Optometry. He also attended Ohio University where he received a B.S. in Biological Sciences and a B.A. in Spanish.
Dr. Foster sees patients of all ages with various ocular conditions. He is experienced in fitting specialty contact lenses for patients with corneal diseases, corneal scarring, or prior corneal surgeries. He also has an interest in pediatric optometry and the role children's vision plays in learning.
Dr. Foster is a member of the American Optometric Association and is the current President of the Ohio Optometric Association. He also serves on the board for the Ohio Optometric Foundation, which provides charitable eye care to children all across the state.
---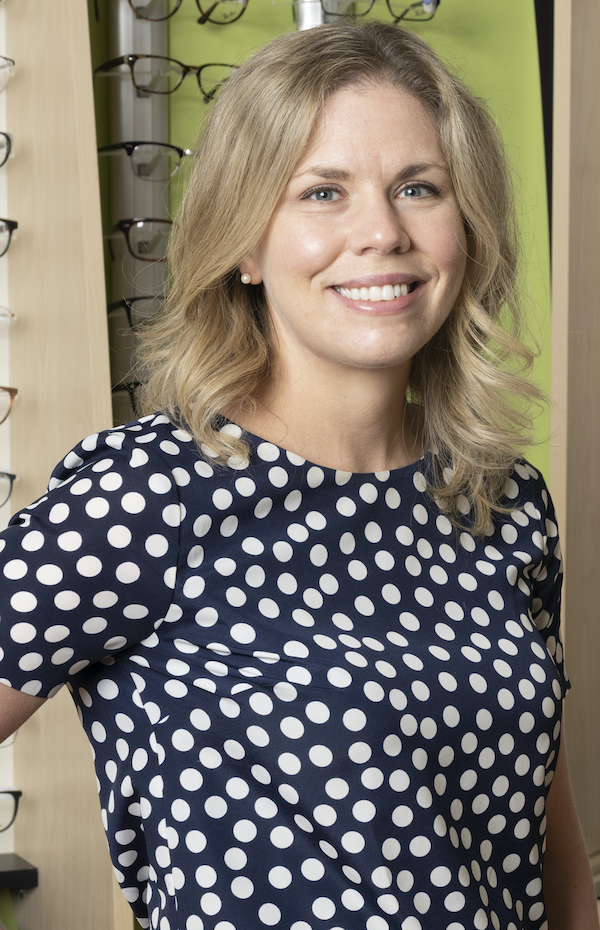 Rachel LeFebvre, OD
Dr. Rachel LeFebvre is a two-time graduate of the Ohio State University.  She received her BS in Biology in 2007 and her Optometry Doctorate in 2011.  Upon graduation, she furthered her education and completed an ocular disease residency through the Chillicothe and Columbus Veteran Affairs systems.
Dr. LeFebvre is a member of the American Optometric Association and the Ohio Optometric Association where she is currently serving as Zone Governor.  She is also the Chair of the Parishioner Directive for a local Athens County food pantry.
Dr. LeFebvre is a native of Southeastern, Ohio and lives in the region with her husband and daughter.
Dr. LeFebvre is accepting new and returning patients for comprehensive eye care.  Her services include diabetic exams, infant eye exams, contact lens fittings, and management of ocular diseases such as glaucoma, macular degeneration, and eye emergencies (red eyes).
---
Dr. Eriq Hall
Dr. Eriq Hall is originally from Lorain, Ohio, which is about 30 minutes west of Cleveland, Ohio. He graduated magna cum laude with a B.A. in Biology from Capital University in 2018. He then received his Doctor of Optometry degree in 2022 from The Ohio State University College of Optometry.
Dr. Hall completed clinical rotations at the Louis Stokes Cleveland VA Medical Center and Ohio State Havener Eye Institute where he gained experience in treating and managing ocular disease, contact lens fittings, co-managing ocular refractive and cataract surgery, and pediatric optometry. During his time in optometry school, Dr. Hall was a student fellow of the American Academy of Optometry (AAO) and former president of the optometric fraternity Epsilon Psi Epsilon (EYE). He also volunteers in a program that helps educate children on the importance of routine eye exams known as RealEyes.
During his free time, Dr. Hall enjoys watching sporting events, hiking through National Parks, and trying new local restaurants.
---
Dr. Sherry (Crawford) Compston
Dr. Sherry (Crawford) Compston is a graduate from The Ohio State University where she received her Bachelor's, Master's and Doctor of Optometry degrees. She also did an additional two-year Fellowship in Family Practice Optometry where she specialized in Ocular Disease and Pediatrics. After completing her residency at Ohio State, she was invited to join the full-time faculty as a Clinical Assistant Professor and the manager of the Binocular Vision and Pediatrics Clinic. Even after she left this position, she never lost her ties to OSU and continues to be an Associated Faculty Member to this day. In 1997, she moved to Athens to join the practice of Drs. Tom and Susan Quinn, where she worked with Dr. Foster when he was still a student! In private practice, she continued to specialize in children, particularly those with developmental delays, "lazy eye" or who were struggling in school. She also provided specialized care for adults with a history of Traumatic Brain Injuries or binocular vision disorders. After 11 years in private practice, Dr. Compston accepted a position with the US Department Veterans Affairs, serving local Veterans in the Athens and Marietta Clinics. Over the past 13 years with the VA, she gained extensive experience treating ocular diseases such as Diabetic Retinopathy, Macular Degeneration and Glaucoma. Now, Dr. Compston is very excited to return to Athens Eye Care, where she will be able to use her knowledge and experience for treating both children and adults with specialized visual needs
---